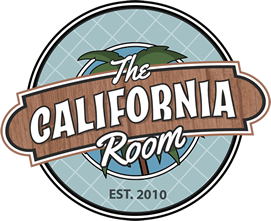 [zmhub id=1]
Giving You What You Want
Stop Searching and Start Planning!
The California room is your best choice.
We are a full-service venue with an in-house catering service, or you may bring your own homemade food! Nashua area event centers will only allow their food in the venue.
We understand planning events.
We have served up over 1600 Nashua area events to date. Understanding the pressure on the host is our specialty. We can help you by walking you through the planning steps and answering all your questions. Because your event becomes our partnership, we can do as much as you need or step back and let you lead.
Easy to understand pricing.
We do market research, we see our competitors have hidden fees, junk fees and charge for craziness like a bartender fee! Most importantly, When is the last time you went into a restaurant and they charged you extra for the cook to make your food? It's in the price right! A bartender fee is an overcharge fee.
Our pricing is simple.
$100 per hour on Saturday and Sunday. We do offer a lower rate Monday through Friday at $75 per hour. We have raised our price one time in 9 ½ years! How's that for being frugal!
Any extra items you may want are your choice. We do have all sorts of items available for your event "IF" you want them, therefore, we don't make you pay for what you don't need.
We don't change pricing when you say wedding.
Unlike other Nashua event centers, we are transparent on pricing. If you call around take note of the prices most Nashua event centers don't post prices online. Why? The prices at high and the sales pressure is too. At The California Room, we post our prices online, so you know upfront the cost. No Pressure.
The most important thing to remember, you are making a memory. We understand our job is to help you make it spectacular.
Top-Rated Fun
You're busy running your life. We understand! That's why we have a wide range of helpful services to plan your event.